Welcome to the ThinkGeo Customer Portal.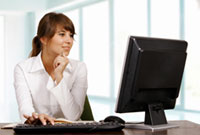 The Customer Portal is your gateway to one-on-one support for your Map Suite products, through the use of support tickets. Support tickets give you a direct audience with ThinkGeo's professional support team and are designed to help answer questions you might have about any of ThinkGeo's Map Suite products or extensions.
Before creating a support ticket in the Customer Portal, please take a look at the following resources to see if they can help you solve your issue.
Don't Have a Customer Portal Account?
If you registered to download a free trial of Map Suite, or have purchased a Map Suite product, a Customer Portal account was created for you and a username and password were emailed to you. If you did not receive this information, please contact your sales representative.
If you don't have an account yet, click here to register. Registration is completely free of charge.